Munter Enterprises Inc. is committed to the continued satisfaction of our customers and many more years of Quality, Value, Safety and Superior Service.
We pride ourselves on the principles upon which our family business is based: commitment, quality, and integrity.
Whether you are seeking assistance with design and building or are looking for a contractor to work with an architect and engineering group, we provide our customers with the information needed to get the job done competitively. Our positive customer feedback is the result of proper communication throughout the project. As with any successful endeavor, the construction process hinges on this type of open relationship and communication. You'll find that we like to develop your project in a way that ensures you understand the entire construction process and are satisfied with your investment before construction begins. Whatever your project may entail we look forward to meeting your building needs and making you our next satisfied customer.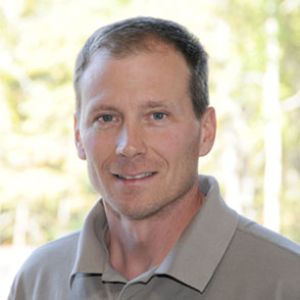 John E. Munter
When his father founded Munter Enterprises in 1972, it was inevitable that John would grow up in the construction business. After graduating from Manhattan college with a BS in Civil Engineering, John worked for another local commercial contractor for several years before joining the family firm now known as Munter Enterprises, Inc.
As a supporter of the community, John has served as a volunteer on the board of Directors for the Saratoga County Economic Opportunity Council and is currently the chair of the Saratoga Economic Development Company (SEDC). John was also selected from 1500 builders in the country and Canada to serve on the President's Advisory Council of American Buildings Company.
Michael Munter
Michael graduated with distinction with a BS in Civil and Environmental Engineering from Clarkson University. Prior to working at Munter Enterprises, Michael was a successful construction engineer and project manager for Air Products and Chemicals, Inc. His knowledge in the construction of large scale air separation, Hydrogen, and Nitrogen plants engaged Mike on projects along the Gulf Coast of the United States and throughout Asia.
Mike shares his brother's commitment to be an active community volunteer and leader. Mike has served on the Board of Trustees at Brookside Museum, was the 2010 Chair of the Board of Directors for the Saratoga County Chamber of Commerce. Mike is currently the chairman of the Warren Washington Saratoga Workforce Development Board and member of the Saratoga YMCA Regional Board of Directors.
John Munter
John is a native to Saratoga growing up on the 200 acre farm that now serves as the company's headquarters. John founded Munter Enterprises in 1972. Prior to that, he held various positions in quality control and manufacturing engineering during a ten year career with General Electric. John graduated from Clarkson College with a BS in Physics and also earned a Master of Science in Management Engineering from RPI.
John and his wife Rosemary raised John, Mike and their daughter, Erika, just around the corner from the company's headquarters in Middle Grove, New York. Both instilled the importance of commitment to community into their children and remain active supporters to many not-for-profit organizations.
Expertise
At Munter Enterprises, we develop turn-key commercial and industrial projects which satisfy both your schedule and budget. In addition to building conventional steel, concrete, wood, and masonry structures, Munter Enterprises is proud to be an authorized dealer for some of the top ranked and sold pre-engineered steel building systems in the world. Simply put, we present our customers with a variety of options to meet their building needs without sacrificing quality or time. Our versatility allows us to offer the most sensible approach to each project at hand.